A Complete Football Guide: Blueprint for Success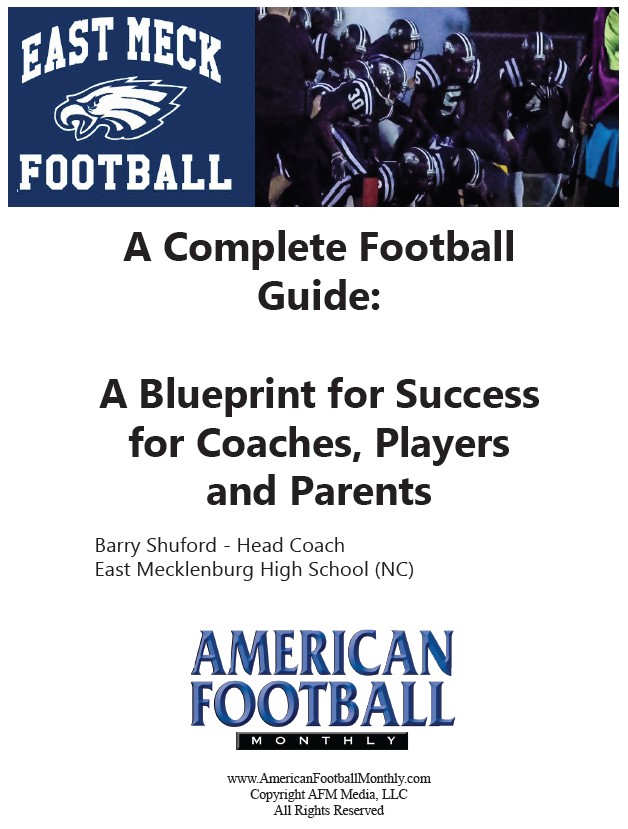 Coach Barry Shuford and his staff at East Mecklenburg High School (NC) have now published "A Complete Football Guide: A Blueprint for Success for Coaches, Players, and Parents." This 33 page guide covers the complete spectrum of information for coaches, players, and parents. The detailed manual includes information on:
Academic goals
Student-athlete priorities
Time management
Physical Conditioning
Goal setting
General practice activities
Pre-game warmup details
Game time priorities
Game Day priorities
The team concept
What is expected of each student-athlete
Coach Barry Shuford's 33-page manual is a complete, detailed guide for your high school program. All on-the-field and off-the-field activities are included, what is expected of every student-athlete, as well as the importance of character development Players are asked to list their priorities as they approach the season. You don't want to miss this complete blueprint for success for your program!
Instant Digital Download - $49.00
Printed Copy (Mailed to you) - $75.00
If you have purchased The Complete Football Guide
LOG IN HERE TO DOWNLOAD
---
Enter your username and password to continue
Contact Us
We are here to answer your questions, give us a call 800-537-4271, or fill out the form and send us a message.